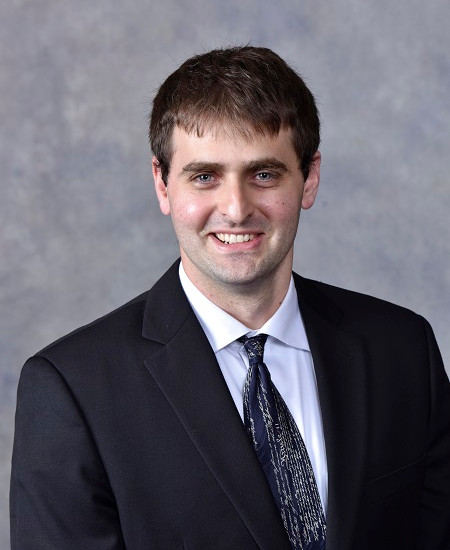 Grand Rapids, Mich., September 21, 2020 – In recognition of Gregory M. Collins' outstanding research in the fields of ethics, politics and economics, the Acton Institute will be awarding him the 2020 Novak Award.
Named after distinguished American theologian Michael Novak, this $15,000 award rewards new outstanding scholarly research concerning the relationship between religion, economic freedom, and the free and virtuous society. This award recognizes those scholars early in their academic career who demonstrate outstanding intellectual merit in advancing the understanding of religion's connection to human dignity, the rule of law, limited government, religious liberty and freedom in economic life.
Gregory M. Collins is a Postdoctoral Associate and Lecturer in the Program on Ethics, Politics, and Economics at Yale University. His book on Edmund Burke's economic thought, Commerce and Manners in Edmund Burke's Political Economy, was published by Cambridge University Press in 2020 and has already garnered significant attention inside and outside the academic community. He has published, or has forthcoming, articles on Burke, Adam Smith, Leo Strauss, Britain's East India Company, and Frederick Douglass in the Review of Politics, History of Political Thought, American Political Thought, Journal of the History of Economic Thought, Slavery & Abolition, and Perspectives on Political Science. His current book project is a comparative study of Burke and the Enlightenment.
Collins received his Ph.D. in Politics from The Catholic University of America in 2017. He lives with his wife and two daughters in West Hartford, CT.
The Novak Award forms part of a range of academic grants and awards available from the Acton Institute that support those engaged in serious reflection and research on the relationship between religion, the free market, limited government and the rule of law. Details of these academic scholarships may be found at https://acton.org/grants-awards.
Follow Acton news and events for more information about the Calihan Lecture, in which Dr. Collins will discuss some of his research and be presented with the Novak Award.